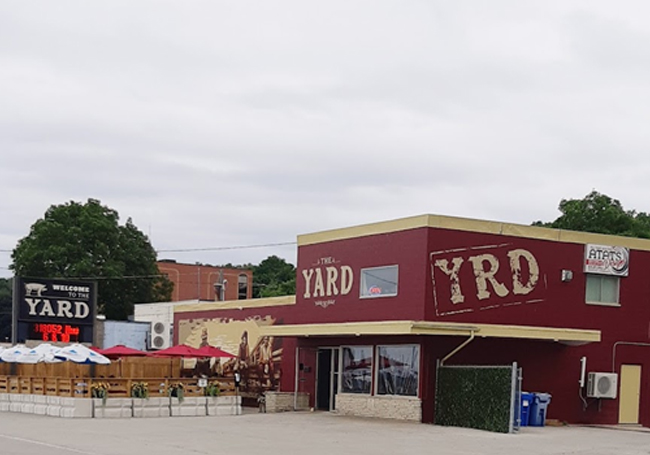 The Yard is a new family owned local smokehouse restaurant located in the city of Owen Sound in Grey County. Specializing in home-style smoked meats such as chicken, beef, and pork, this new restaurant has gained an excellent following in the local community being a very welcomed new addition to the unique home-style foods The Yard offers. Many visitors have pointed out that the staff offer extremely courteous customer service and excellent food with a very welcoming atmosphere, contributing to repeat clientele and a memorable dining experience.
Owner Kay R., of The Yard has collaborated with LEADS Employment Services in supporting our Youth Options Program by hiring Brayden. He has come out of his shell since starting employment placement through the Youth Options Program, and is thriving in his role as kitchen staff at The Yard. At first Brayden was a very shy, and quiet individual when he first enrolled into the Youth Options Program, who has since opened up and gained confidence, as well as been able to maintain employment at The Yard due to management and staff ensuring an accommodating, all-inclusive, and supportive environment that supports learning, growth, and room for advancement with this small family owned business.
The Yard is open to continuing to collaborate with LEADS Employment Services when staffing needs change in the ever changing food service industry. LEADS Employment Services is grateful to have been able to collaborate with The Yard, and support our youth in the local community. Thank you to Owners Kay and Jake R., and the amazing staff at The Yard for continuing to support LEADS Employment Services, our youth, and our local community at large.

Employment Specialist, Ryan B.
LEADS Employment Services, Owen Sound – Grey-Bruce.